Face masks are good choices to any skincare routine for addressing skin concerns. Masks can hydrate the skin, remove excess oils, and improve the appearance of pores, all while providing a relaxing, spa-like experience at home. Face masks are often thought of as a beauty treatment, but they can also be used to address a number of skin concerns. For example, face masks can help to hydrate your skin, remove impurities, and soothe any redness or inflammation.
A Face Mask is Commonly Used For The Following Purposes:
🌺️ Dry skin is hydrated and moisturised.
🌺️ Large pores are refined
🌺️ Enhances skin texture by absorbing excess oil and dirt
🌺️ Cleans clogged pores
🌺️ Reduces the visibility of wrinkles and fine lines
🌺️ Improves elasticity
🌺️ Enhances the appearance of breakouts
🌺️ It lightens dark spots.
Reasons to Use a Lightening Brightening Face Mask Right Now :
Including face masks in your skincare routine can be extremely beneficial. Here are the top advantages of using face masks on a regular basis. Below are the reasons why you should use a Lightening Brightening Face Mask Right Now :
Skincare Rituals are Relaxing :
Face masks do more than just improve the overall appearance of your skin. They can also be quite calming. Face masks can lift your spirits by stimulating your senses when they are infused with aromatic essential oils like mint and rosemary.
Facial Masks Helps with Deep Cleansing :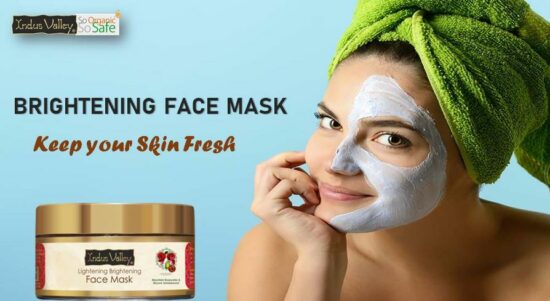 Only a good facial mask can help draw out impurities that are hidden beneath the top layers of the epidermis. Some people believe that when they use a mask, their skin goes through a detoxing process because they notice changes in their skin. Masks are fantastic at providing this deeper cleansing process, which results in visible and perceptible improvements in the appearance of pores.
Pore Unclogging :
Masking with a product containing Bentonite clay or kaolin clay aids in the removal of dirt and the absorption of excess oils. It will also help to remove the buildup of dead skin cells on our skin.
When you remove all of the debris from the surface of your skin, you will also help to unclog pores giving the appearance of smaller, tighter pores. Regular facial mask use keeps your skin's surface clean and your pores clear. This is a great reason to put on your organic lightening face mask right now.
Promote Healthy Skin :
Face Masks are particularly containing tingly mint, can help stimulate blood circulation. The process of the mask drying and hardening on your skin, as well as removing the mask, causes an expansion of the blood vessels in your skin.
Face Masks for your Overall Regimen :
Masking your face before applying other skincare products can help them work more effectively. By creating a barrier between your skin and the product, you can help to lock in moisture and prevent the product from being absorbed too quickly. A face mask is required if you want your day lotions, serums, and nighttime products to be absorbed by your skin faster and deeper. By masking on a regular basis, you can ensure that your toning, hydrating, and protecting products all perform better, giving you the results you want at a much faster rate.
Refines Skin Pores :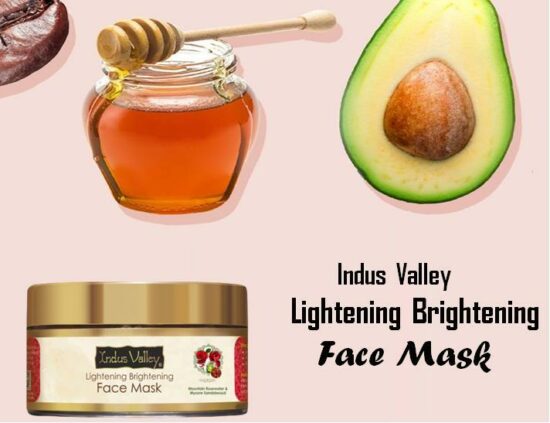 With regular use, you can expect to see your skin's texture become more even and refined, with fewer visible pores. Deep cleanses the pores, removing dead skin cells, metabolic wastes, and oily substances that can clog them.
Increases Hydration :
Moisture and hydration are delivered to dry and dehydrated skin types. The mask's water penetrates deep into the skin's epidermis, softening and increasing elasticity. It is easier to apply makeup when the skin is hydrated and well moisturised. It not only provides the skin with a more plump and youthful appearance, but it can also help to visibly reduce the appearance of wrinkles.
Fine Lines are Diminished :
Regular use of can help to reduce the signs of ageing such as fine lines, wrinkles, and brown spots. You will also notice that your skin is softer and smoother.
Offers Even Skin Tone :
Helps to reduce hyper-pigmentation and provide more even skin tone and texture. It also stimulates sweat gland release, which increases the skin's oxygen content.
Featured Image Credit: Jcomp, Freepik