Tattoos have become increasingly popular these days, and for some people, they are seen as a fashion statement. There are countless designs to choose from, and while the process of getting a tattoo can be quite painful, it's important to remember that aftercare is just as important as the tattoo itself. Once you have your tattoo, you need to take care of it to ensure that it lasts and heals properly. There are a few things you need to do to take care of your tattoo, such as keeping it clean, using tattoo balm, and protecting it from the sun.
A tattoo is a big commitment because it's a permanent change to your body. It needs to be taken care of in order to maintain its condition and value. Your skin is the canvas for the art, and the tattoo artist uses a needle to embed the ink. Any time you break the skin (even if it's just for touch-ups), it becomes vulnerable to infections and scarring. So, protection and healing start as soon as the appointment is over, but you can't stop taking care of your tattoo after the dressing comes off.
While searching for a good tattoo balm, I found Tatloc Tattoo Balm, I thought to give it a try. Here is a detailed review of this tattoo balm.
About Tatloc Tattoo Balm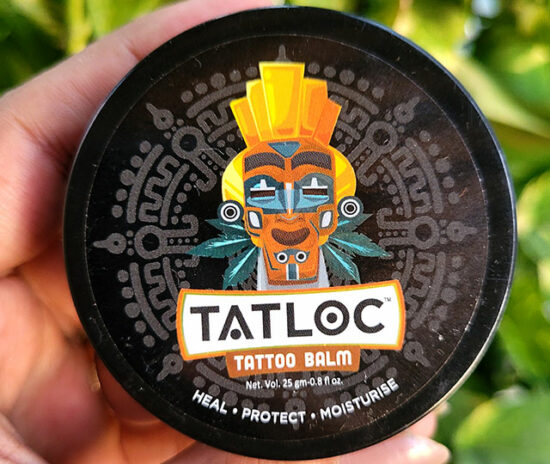 Tatloc tattoo balm is made of only the best natural ingredients to help with the pain, healing process, and to keep your tattoo looking fresh and new. Not to mention, it also protects you from any infection while reducing the appearance of scars and inflammation. Tatloc is perfect for all skin types and contains no artificial coloring agents.
Key Ingredients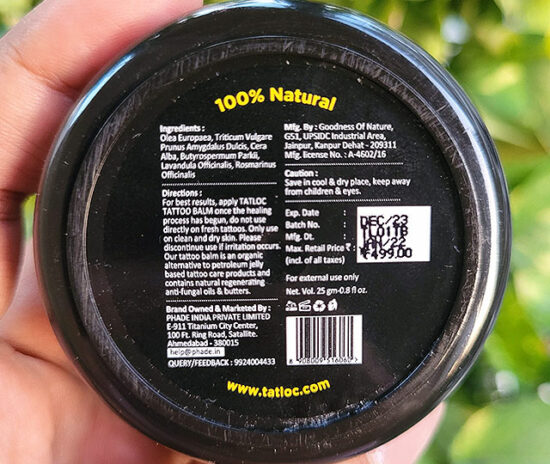 Sweet Almond Oil
The highly emollient sweet almond oil is excellent for both new and old tattoos. It helps to reduce the soreness of new tattoos and increases the color intensity of old ones. This makes it a great tattoo aftercare product for those with dry and sensitive skin.
Wheat Germ Oil
Tatloc Balm is enriched with organic wheatgerm oil, a natural humectant that helps to seal in moisture and keep your skin hydrated. The antioxidants and trace minerals zinc in the oil work together to soothe the pain of a new tattoo and promote healing for infection-free skin.
Rosemary Oil
The extracts of rosemary oil leaf provide the pampered aftercare that your tattooed area deserves. Rosemary oil is known to have antibacterial properties and can help reduce infection and lighten scar marks.
Olive Oil
Organic olive oil is packed with natural nutrients that your skin will love. The regular application of this oil can help to repair damaged skin tissue, enhance muscle flexibility beneath the surface of the skin, and add a renewed freshness to the surface. The fatty acids in olive oil can help to hydrate the most sensitive skin.
Shea Butter
Shea butter is an important ingredient in natural tattoo care. It helps fight bacteria and infections, hydrates the skin, and heals wounded skin. This makes it a vital part of Tatloc Balm.
Benefits of Tatloc Tattoo Balm
Have a fresh tattoo? This product works as a natural, quick healer.
Made with 100% natural ingredients.
Provides good nourishment for a speedy recovery
Helps to increase colour vibrancy
Prevents tattoos from fading
HEAL – PROTECT – MOISTURISE!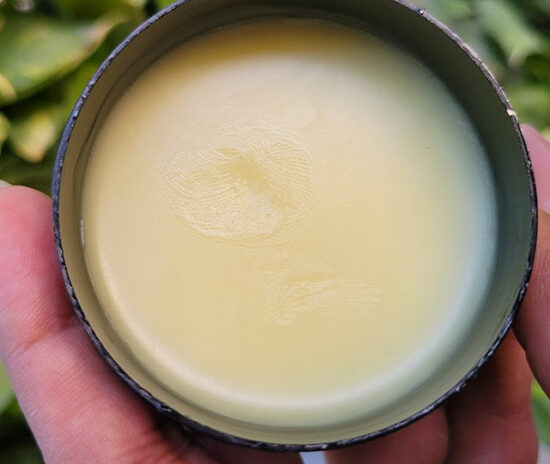 What Does Tatloc Tattoo Balm Do?
For weeks after the dressing comes off, scabbing and flaking are to be expected as part of the healing process. You'll need to apply the balm to prevent the wound from drying out and forming scabs. This balm can do more than just help with the symptoms. It can promote healing of the underlying skin.
It is essential to give your skin some extra help when you get a tattoo. As the tattooed area begins to heal, it can become very itchy and flaky. Gently rub it with a Tatloc Tattoo Balm to relieve the inflammation. This will protect the skin while keeping the tattoo moist and vibrant.
My Experience With Tatloc Tattoo Balm
Tatloc Tattoo Balm is perfect for all skin types. It has a light, natural scent and is soft and easy to apply. It absorbs quickly and keeps your skin moisturised for longer than most other aftercare products. Plus, it helps maintain the color and shine of the tattoo. I've purchased this tattoo balm for my sister and written this article based on her experience.