Dalgona Coffee is the beverage made of milk, topped with creamy foam made with coffee and sugar. It's something like reverse cappuccino. This Dalgona Coffee is whipped coffee and it's super easy and quick to make. Without further ado let's see how to make dalgona coffee at home…
Ingredients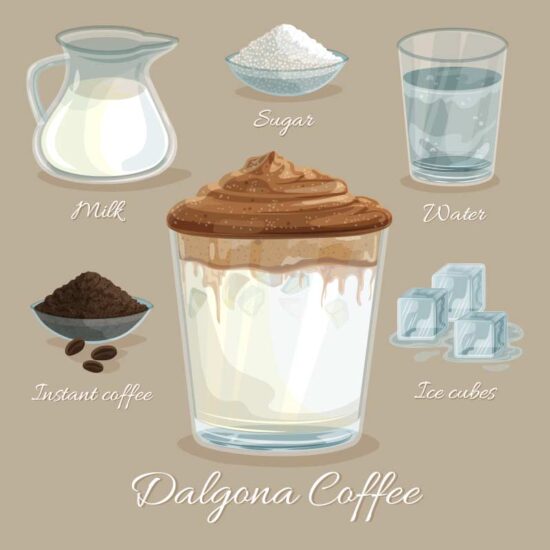 Instant Coffee: 2 tbsp
Sugar: 2 tbsp or as per your taste
Hot Water: 2 tbsp
Milk: 2 Cup
Ice Cubes
The quantity mentioned is for 1 serve. You can adjust it according to your need.
How to Make Fluffy and Creamy Dalgona Coffee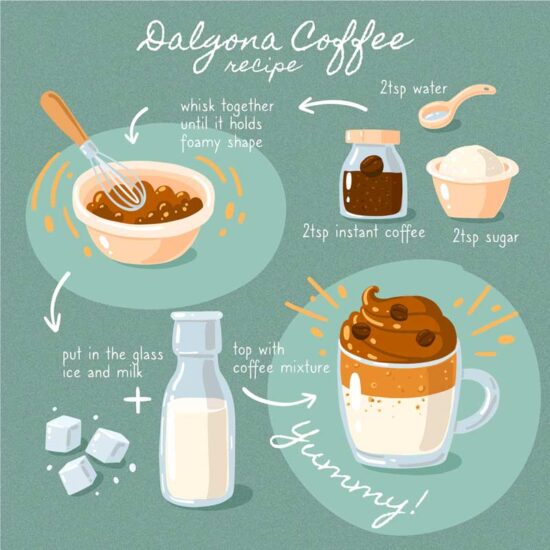 Add coffee, sugar, and water in a bowl.
Now, mix is vigorously. You can use the hand blender to quicken the process. If you don't have that then whisk it manually by your hands as I'm doing.
Whisk it until it thickens and converted into a smooth, soft cream-like consistency and texture.
After that pour the milk in a glass and fill the glass till half. You can use either hot milk or cold milk.
Now scoop out the whipped coffee on top of the milk.
Our Fluffy and Creamy Dalgona Coffee is ready to serve.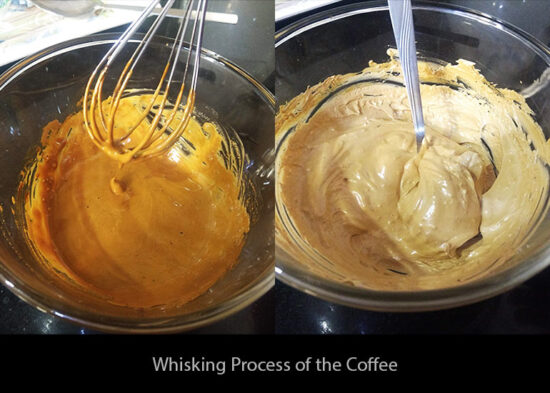 Also Read: Veg / Cabbage Manchurian Recipe
Enjoy this Dalgona Coffee with your family and let me know your thought about it. Do share your innovations I'll love to see them…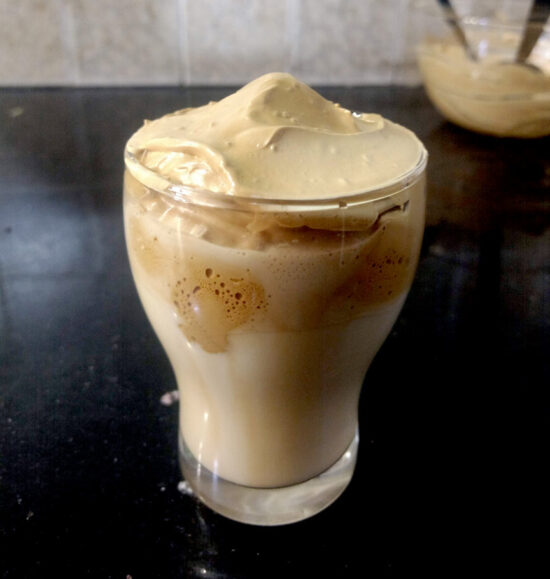 Happy Eating and keep Innovating….