Hey everyone!!!
I really love to use eye kajal since my school days. I can't stay without it as I feel eye Kajal define your eyes and gives them a very sharp kind of look. And I think this is the reason I love to collect different brands of eye kajal in my makeup drawer. There are lots of eye kajal brands available in India. Here I'm giving Elle 18 Eye Drama Kajal Review, a new eye Kajal in my collection from the brand Elle 18.
Elle 18 have different products like: nail polish, lipsticks, eyeliners etc. I have bought their lipsticks and nail polish too. I will review them soon, as of now let's move on to read about the eye kajal : Elle 18 Eye Drama Kajal.
I've bought this kajal from local cosmetic store. This eye kajal is made in India by Hindustan Unilever Limited. It comes in black packaging with the girl face printed on it. They have also put the quality mark (ELLE 18 hologram). On the whole the packaging is nice but not too fancy.
Product details:
Price: Rs. 90/- for 0.35gm
Shelf Life: 2 years from the date of manufacturing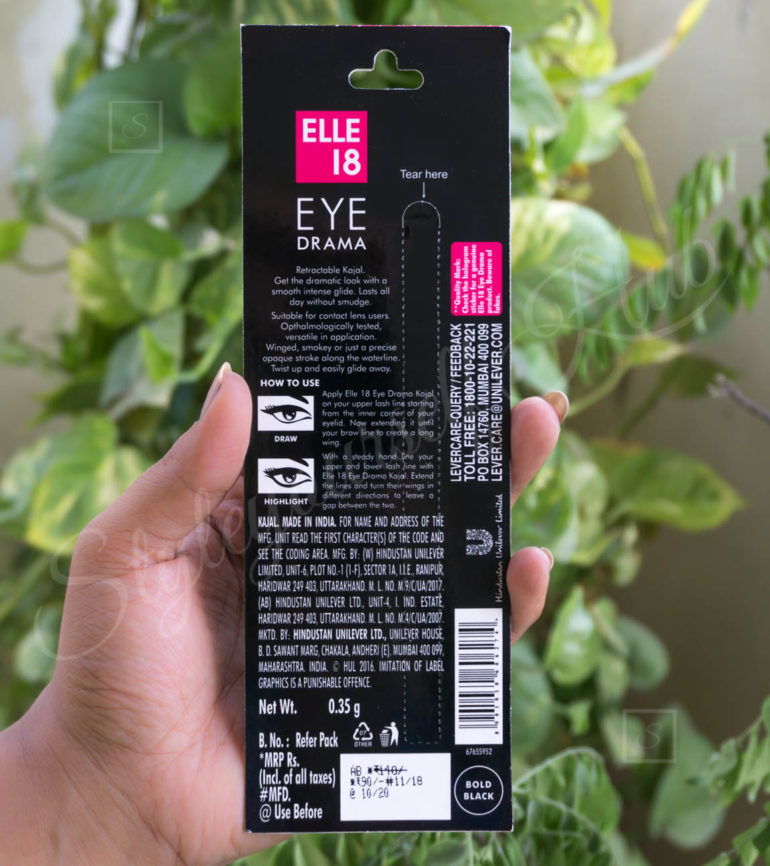 About the product:
The Elle 18 Eye Drama Kajal comes in a twist-up format. It is a long lasting eye Kajal and also dermatologically tested. This is what you need for completing your eye makeup or even going for simple only-kajal look. It is a smudge proof, water proof kajal and can add the glamorous and dramatic look to your eyes. Due to it's intense matte texture you can try a thin line or a bold wing. This eye kajal works great for day looks or night looks. It is a long-lasting kajal. It can stay up to 12 hours without smudging and it is water proof also. Just one stroke of the Elle 18 Eye Drama Kajal can enhance your simple look to a more diva look. This is a perfect product for everyday look!
From the manufacturer:
Elle 18 Eye Drama Kajal is a retractable Kajal. It's Rich, black, lustrous color will last all day long. It is a pocket-friendly eye kajal that is a must-have in every fashionista's make-up kit.
My Experience with this eye Kajal:
This eye kajal comes in a twist up pen form, which I really like because it's easy to use and no need to sharp it again and again like pencil style eye kajals. It has creamy texture which glides very smoothly on the eyelids. The pigmentation is also good dark black. It's written on the pack that this eye kajal is water-proof and Smudge-proof. I applied it on my eyes and rub it. It smudges a little, so I can't say that it's fully smudge-proof. I applied this eye kajal in the morning and it stays as it is till evening. It has some water resistant quality too. You can apply this kajal as eye liner also. I've tried it and it works great.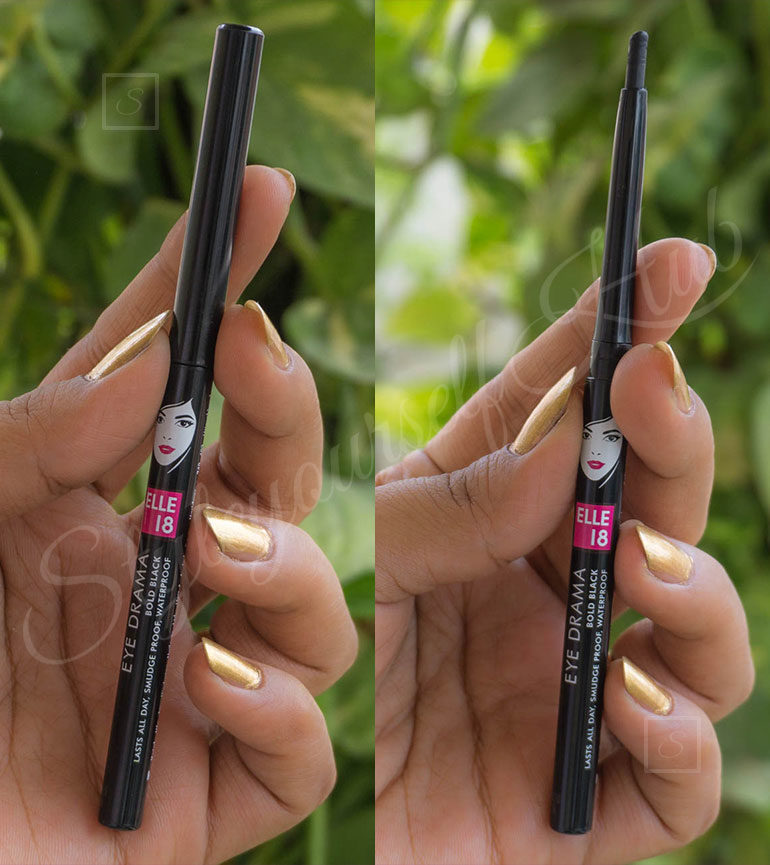 The quality of the Elle 18 Eye Drama Kajal is pretty impressive. Overall, this is one of the best eye kajal available in the market and it does a superb job. I would definitely purchase this kajal again. I highly recommend this product!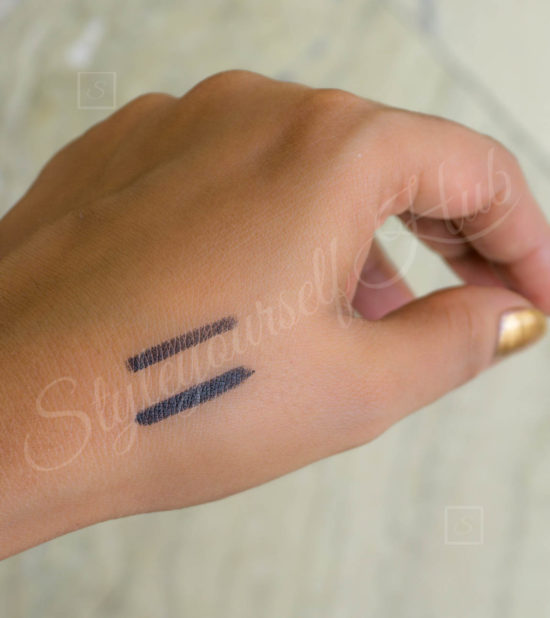 Hope you all find this review helpful and would give it a try. Let me know if you have questions or suggestions in the comment section below!!