Hello Beauties!!!
Have you ever thought to use lip balm instead of lipstick that will give you the subtle effect of lip color while moisturizing your lips and taking care of them. Here is my review and experience about Lakme Lip Love Lip Care (Cherry Shade). It is a type of moisture for our lips with a little hint of color. Everyday prolonged sun exposure can cause our lips to chap and crack from dryness and lack of moisture. This reduces the appeal of our lips. I love to use these sticks when my lips are felling really dry and chapped. Lakme Lip Love Lip Care provide very subtle light shade lipstick effect with moisture.
Product details:
Price: Rs. 180/- for 3.8gm
Shelf Life: 24 months from the date of manufacturing
Available shades: Cherry, Strawberry, Raspberry, Grape, Cocoa, Peach, Tangerine, Blackberry, Apricot, Mango, Watermelon and Vanilla.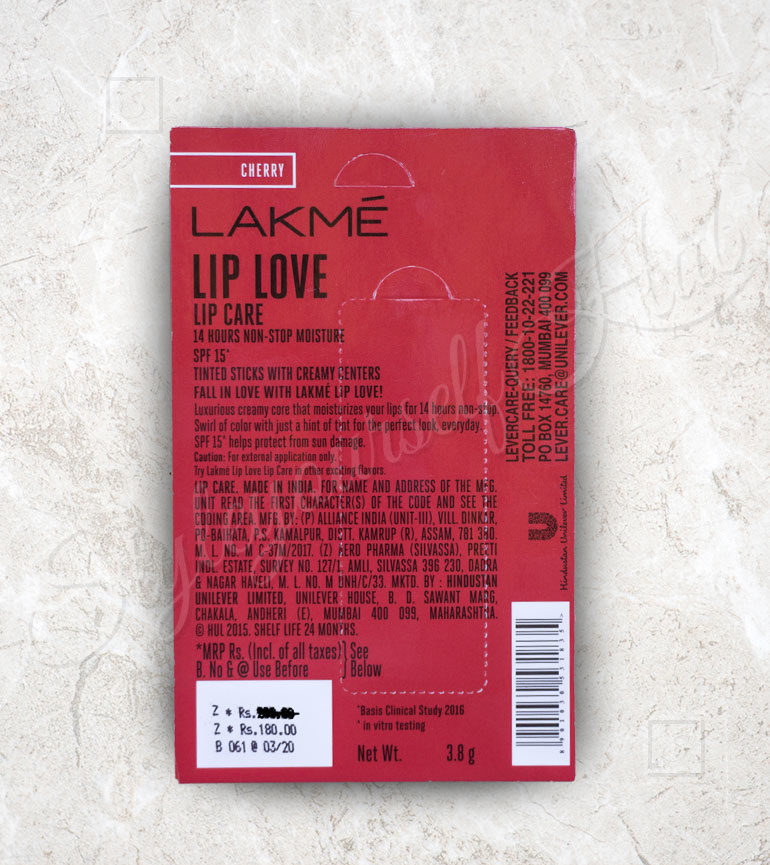 How it is helpful:
Lakme Lip Love has a luxurious creamy core that moisturizes your lips and keep them hydrated. It has a little hint of tint which is good for everyday look. SPF 15 helps to protect your lips from the sun damage. Lip Love Lip Care is easy to carry and their chapstick too.
How to use:
Twist up the stick so that the dual core balm is visible.
Use one hand to start at the corner of your bottom lip, and work your way to the other side.
Repeat the same for your upper lip as well.
Apply evenly and liberally as often as needed.
Ingredients: There is no ingredient list written on the package.
My experience with Lakme Lip Love Lip Care:
It is a "good tinted stick with creamy center". It keeps the lips hydrated. I love to use these sticks when my lips are felling really dry and chapped. For everyday use these sticks are the good option with little sheen of color. Definitely give it a try.
Hope you all find this review helpful. If you have any questions or suggestions let me know in the comment section below!!
Thanks For Reading…
??