By now, you probably have some makeup items that sadly do not match your skin tone, and that's okay. Maybe you were too excited to buy, didn't have much time to compare, or thought the color you saw in the bottle or the bullet accurately represented the shade. The next time you shop, you already know what to do: 'Swatch'
Makeup swatching demonstrates a makeup product's color and finish by applying a sample on your skin. You can do this by sampling the testers available at shops in malls or department stores. This method helps you save a lot of time and money without having to put up a whole makeup look on your face.
Without access to physical stores, makeup shopping can be a challenge. While some products are a little more intuitive to buy online and offline (mascara, eyeshadow, and eyeliner), some need swatching so you can correctly match them to your skin tone or hair color. Here are some tips to help you shop for cosmetics easier:
Tips On How to Find The Right Shade For Swatches
Lipsticks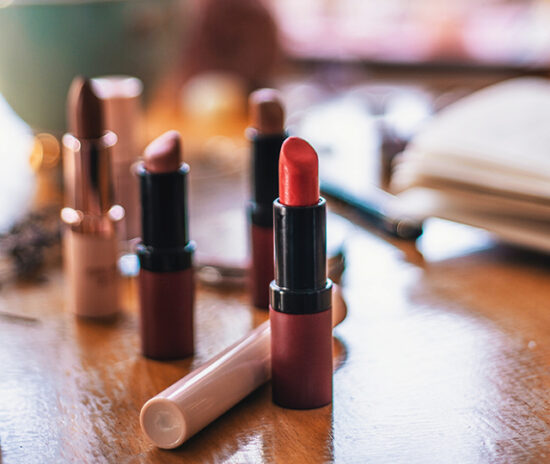 Lipstick in the bullet applies differently on the lips. However, swatching them directly on the lips is considered unhygienic, especially if you're using the testers at the mall. Here's where your fingertips come in handy. Instead of swatching it at the back of your hand, rub your fingertip on top to get the color. This helps because your finger has texture and a blue-red undertone similar to the lips.
For nude lipsticks, pick one shade darker or lighter than your natural lip color. Apply them to your fingertips and hold them up to your mouth to measure if it's a shade you like.
Foundations And Concealers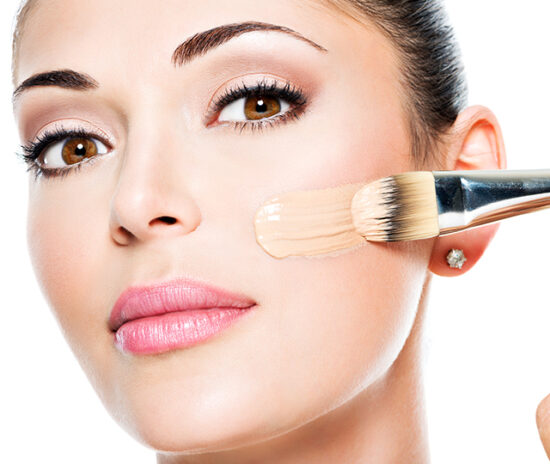 It might be tempting to swatch your foundations and concealers at the back of your hand again, but there's a more accurate spot to determine if the shade is right for you. Spread the product from your cheek to your jawline to see if the product matches your neck and face.
Remember that synthetic lighting in most stores can also be deceiving, so try to get natural daylight to see if your foundation or concealer shade matches your complexion.
Eyeshadows And Eyeliners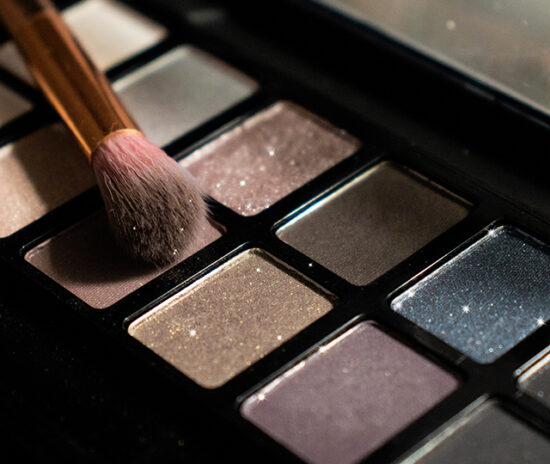 You can swatch eyeshadows and eyeliners on body surfaces that don't have a lot of body hair or bumps, like the back of your hands or inner forearms. However, to try it directly on your eyes, sharpen eyeliner pencils before applying them for sanitary purposes. Wipe the top layer of eyeshadows at least three times with tissue paper.
Eyebrow Pencils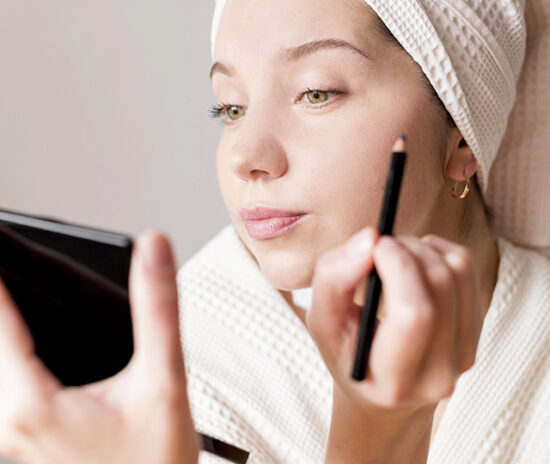 It's best to try eyebrow pencils on your actual eyebrows, but you can also swatch them on the back of your hand to see if they will match your hair color. Anyone can sport any color of brows, but the rule is that your eyebrow should be one to two shades lighter if you have darker hair. Your eyebrow should be one to two shades darker if you have lighter-colored hair.
Highlighters
Ideally, you can test highlighters on your cheekbones, given that you have sanitized the product. You can also try it on your inner forearm to see the quality. Dust some highlighter powder over your cheekbones, and use a clean brush or your fingers anywhere else you want to highlight. Look for a good light source and check the product's effect on your face.
Blushes And Bronzers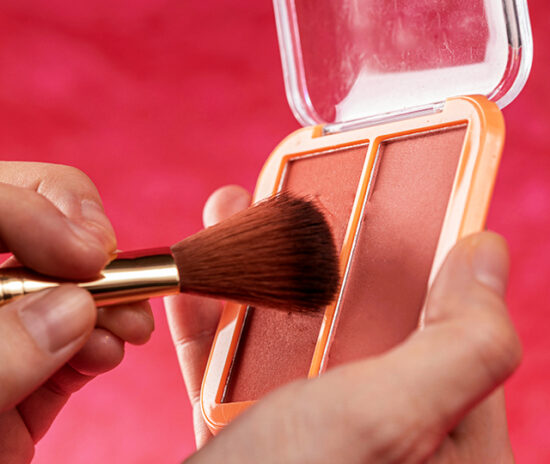 Like highlighters, you can swatch blushes and bronzers on the inner forearm because it usually doesn't have hair. It's generally easier to detect the quality of the product if the surface is smoother. This is also true for bronzers and contouring products. Bronzers add warmth to the face, while contour products have cool shades to mimic shadows of your face.
Knowing the difference between these two can help you decide which to get and understand the swatches of both products.
Getting Your Perfect Shade
Choosing the right makeup shade can be extra challenging, especially if you can't go to a physical makeup store. Fortunately, the changing times allowed cosmetic companies to develop other ways for consumers to purchase good makeup products.
Follow Your Undertones
People are familiar with their skin tone, but not many are familiar with their undertones. To determine this, observe the underside of your wrist. You have a warm undertone if you see greenish veins, a cool undertone if you see bluer veins, and a neutral undertone if you have a bit of both. Shade names or numbers usually precede W, N, or C.
Seek Out "Buildable" Formulas
Makeup products have specific formulas, some more foolproof than others. Liquid and cream products with sheer textures are usually more forgiving if you still want your natural tone to show. You can always layer on more products if you need more coverage, pigment, and intensity.
Get It Customized
Foundation and concealer can be tricky to perfect when you're not buying in-store, so customizing your shade is another way to match products to your skin tone. If your base is too light, mix it with a liquid bronzer or layer a powder bronzer on your face to lessen the harsh effect. If a product feels heavy or too dry, add a drop of moisturizer or facial oil before putting it on your face.
Do Your Research
Social shopping and virtual support will suffice if you can't afford any physical shopping at the stores right now. With hundreds of product reviews and breakdowns on the internet, it's easy to determine which makeup shades suit your skin tone. Pay attention to bestsellers as well. If a product sells well, it most likely works for many, including you.
No Harm In Trying
For some, makeup is a worthwhile investment that can benefit them in the long run. You wouldn't want to waste your hard-earned money on a makeup item you won't use because it's in the wrong shade or formulation. That's why it's essential to follow these makeup tips, swatch your items, and test them out to see if they match your skin tone and deliver good quality.
Featured Image Credit: Pexels