Hello Beauties!!!
It is said in olden times that beer helps in hair growth. It also helps in enhancing the thickness and shine of the hair and make hair smooth and soft. While it is not proven that beer helps in hair growth but the protein present in this mask surely helps to strengthen hair cuticles and boost your hair growth. Here I'm sharing a home remedy "Beer hair mask" It helps in boosting hair growth and also repair damaged hair…

Quantity:
About 170 grams
Time:
Approx. 20 – 25 Minutes
Ingredients to prepare Mask:
1 egg white
1 egg yolk
½ cup beer
1 tablespoon apple cider vinegar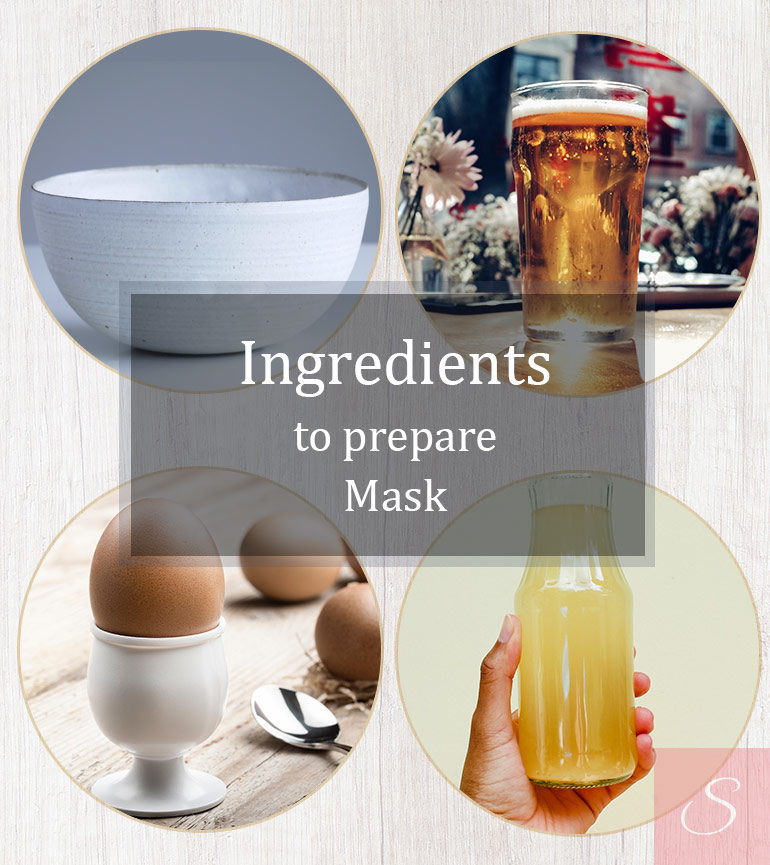 Method of making Mask:
Take a bowl, whisk one egg white until it gets stiff and keep it a side.
Take a food processor or a blender and add egg yolk, apple cider vinegar and bear. Blend it for 10 to 20 seconds.
Now add this mixture to egg white which we kept previously.
Your beer hair mask is ready to use.
How to use:
Apply this mask to your hair before shower. After applying it cover your hair with a shower cap or a plastic bag. Leave it on for 15 – 30 minutes. Then rinse and shampoo your hair.

Tip: If you don't have much time to make this mask, just do a beer rinse. It also works good to smooth your hair.
Storage:
As we have used egg in this mask so It's better to use this soon after you make it, but if you want to keep the left mask, you can kept it in the refrigerator for up to 1 week and use it as needed. I usually don't prefer to keep it.
Hope you will like this hair mask. Please leave your comments in the comments section below….
Thanks For Reading…
??