If you are a curly hair girl, we understand you are always in the spotlight because of your curls. One day your curly hair looks lush, healthy, and gorgeous; the next day, it's all messed up. Maintaining curly hair care can be a painstaking task as curls are more prone to dryness, frizz and damage. But with the right curl care routine and the right curl care product, you can conquer the basic curl care issues. In this blog, we will explore some common curl care mistakes and provide valuable tips to achieve the curls of your dreams. 
What Are You Doing Wrong?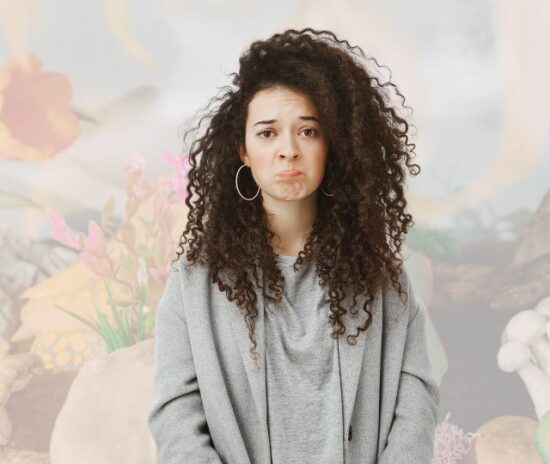 Curly hair has different needs and requires a different approach than straight or wavy hair. Curly hair is fragile, so you must have the right curl care routine to maintain amazing curls. Here are some common curl care mistakes to avoid if you want to have structured and well-defined curls.
1.
Not Using The Right Curl Care Product
The common mistake many curlyheads make is not using the right curl care products. Using regular haircare products can damage your curl pattern. Moreover, using hair products containing glycerine can add to your curly hair issues, as glycerine is a humectant that pulls moisture from the surrounding, making your curls look puffy, dry and frizzy. Curlvana Ultimate Curl Kit is a solution if you are looking for a glycerine-free curl care range. Your regular hair care product may not provide the necessary hydration for curly hair. Experts suggest using curly hair products that will keep your curls healthy, bouncy and juicy.
2.
Over Washing Your Hair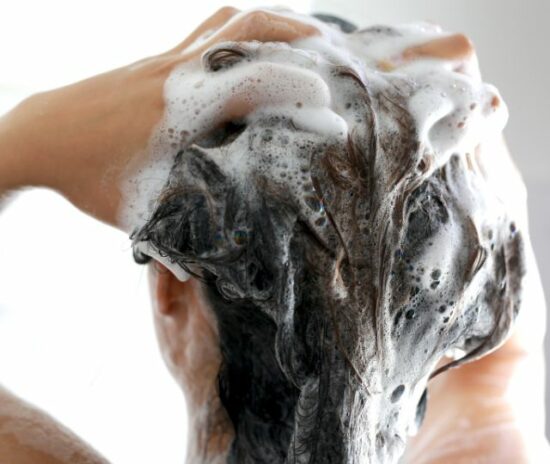 Regular shampoo strips the hair of natural oil, making your curls look rough and frizzy. Overwashing can harm your curls, so limit your washing sessions to once or twice a week. Using a Fortifying Curl Cleanse Shampoo helps to retain the moisture level of your curls, gently eliminating excess sebum from the scalp.
3.
Skipping The Conditioner
Conditioning your curls is a crucial step in the curl care routine. Dry curly hair is fragile and can break easily. Your thirsty curls require intense hydration to prevent breakage and stay healthy. A curl care conditioner retains the hydration level of the strands, improves its elasticity and prevents breakage. A moisturizing conditioner specially formulated to take care of your curls, like Curlvana Curl Shine Gentle Conditioner, will boost the hydration level of your curls and prevent breakage by providing nourishment and protection to them.
4.
Towel Drying Rigorously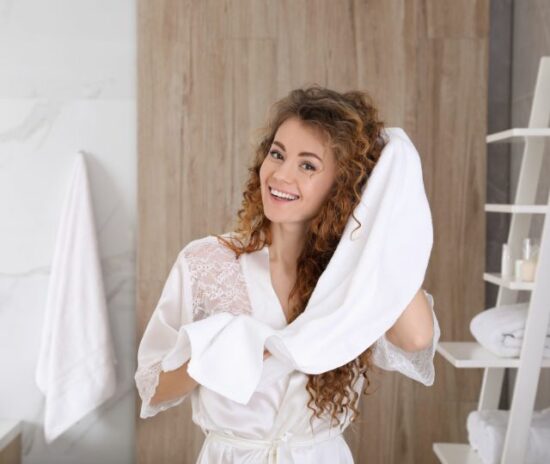 Curly hair is more towards the frizzy and dry end of the natural hair spectrum. Rubbing your hair vigorously with a bath towel can cause friction and generate static between the strands, making your tresses dry, rough and frizzy. Let your curls air dry to prevent interfering with the structure of your curls. Make your curls more defined by scrunching them and toweling off excess water with a microfiber towel. Then let your curls air dry. If you are running short of time and want to blow dry your hair, attach a diffuser to your blow dryer to protect your curls from heat damage.
5.
Using a Comb To Detangle Your Hair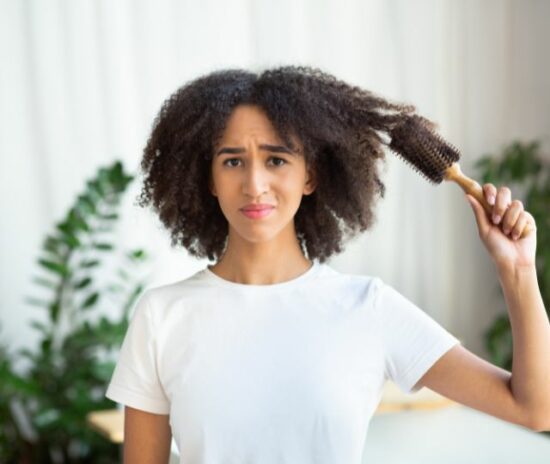 Let this be your curl care mantra: never detangle your curls using a comb after a shower. Brushing your curls with a fine-toothed comb can disrupt its curl pattern. Instead, use fingers to detangle your hair gently, and then, with a wide-toothed brush, comb the ends first and then move on towards the root. Apply Curlvana Leave-In Cream after the shower, scrunch, and gently detangle the curls with fingers to prevent breakage and have well-defined curls.
6.
Heat Styling Your Curls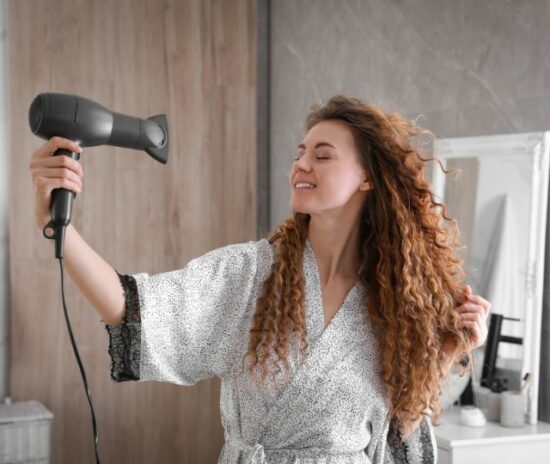 Heat styling does maximum damage to your curls. Using a straightener or a curling iron can alter the structure of your curls, causing permanent damage to your curls. Avoid heat styling your hair; if you ever have to, apply a heat protectant to protect your curls from heat damage.
7.
Chemical Treatments
Chemical treatments such as keratin can permanently alter your curls' structure. Keratin treatments can loosen the curl pattern, which fades out over time, damaging your curls' pattern.
8.
Applying Wrong Curl Styling Products
Most styling hair care products contain silicon which forms a coating on the strands, preventing moisture loss. Silicone forms a thin film over the surface, reflecting light and giving an illusion of shiny strands. Silicon is insoluble in water, causing product buildup over a while. Experts recommend using silicone-free curl care products to prevent buildup. You can use Curlvana Curl Defining Styling Gel, free from silicon, to style your curls. It gently conditions your curls, making them look lush and juicy without leaving any residue. 
9.
Skipping Regular Trims
Split ends can disrupt your curl structure, causing damage to your curl pattern. Split ends can make your curls appear dry and lackluster. Experts recommend going for regular trims to improve your curls' growth, structure and texture.
Curlvana's Ultimate Curl Care Kit is your best curly hair treatment if you are looking for damage-free, frizz-free, structured, and well-defined curls. Curlvana curl care products are specially designed to take care of curly hair. Its products are infused with curl-loving ingredients such as Jamaican Black Castor Oil, Fermented Rice Water Extract, Geranium EO, and Hydrating HA for sustained hydration and improved manageability of your curls. Its unique formula is free from all the nasties such as silicones, sulfates, paraben and artificial fragrance, ensuring that your curls receive pure, tender love and care.
Frequently Answered Questions
Why Do My Curls Look Not Good Any More?
Using the wrong hair care products can damage the structure and pattern of your curls.
Does Using Regular Shampoo Damage Curl Pattern?
Regular shampoo can strip your hair of its natural oil, causing your hair to become brittle and frizzy. Using curl care shampoo specially designed to boost the hydration level and improve the curls' manageability enhances your curls' appearance.
How Can I Sleep With Curly Hair Without Ruining My Hair Style?
Cotton pillowcase absorbs moisture from the strands, causing them to become dry and frizzy. The best way to sleep without ruining your curl pattern is to tie a silk scarf and sleep on a silk pillowcase.