You no longer have to wait for a party or special event to invest in shapewear. They can be used in everyday life or any important moment in your life. You have the right to always look beautiful and feel powerful with the body you've always dreamed of.
You can choose many different models to be part of your closet. Take advantage of the benefits that the best bodysuit can deliver to you and create smart looks that can be used in many different ways.
Low Back Thong Slimming Bodysuit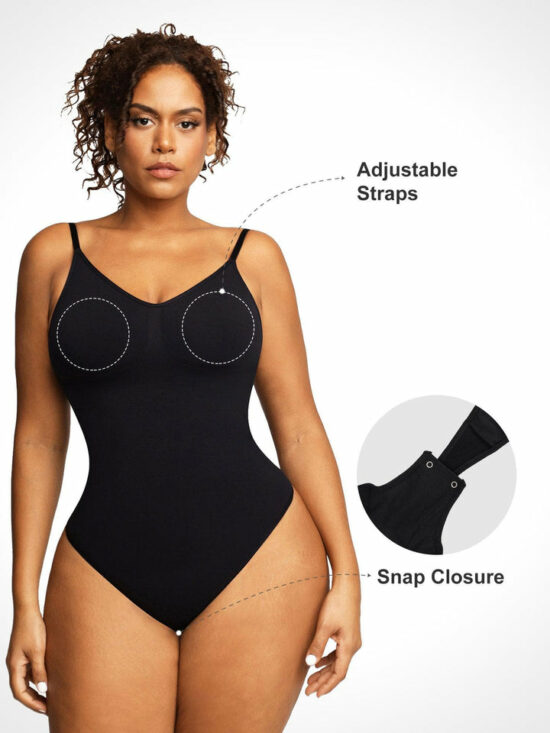 This is a perfect item to wear under any outfit and model your image in the most natural way possible. It has no seams that could mark under clothes, making your life easier.
This is made from highly elastic fabric with a composition of 77% Nylon / 23% Spandex that helps flatten the belly. It is available in various sizes that fit different female bodies (XS/S, M/L, XL/XXL, 3XL/4XL, 5XL). The thong detail highlights the shape of your butt.
Strapless U Plunge Thong Bodysuit Backless Bra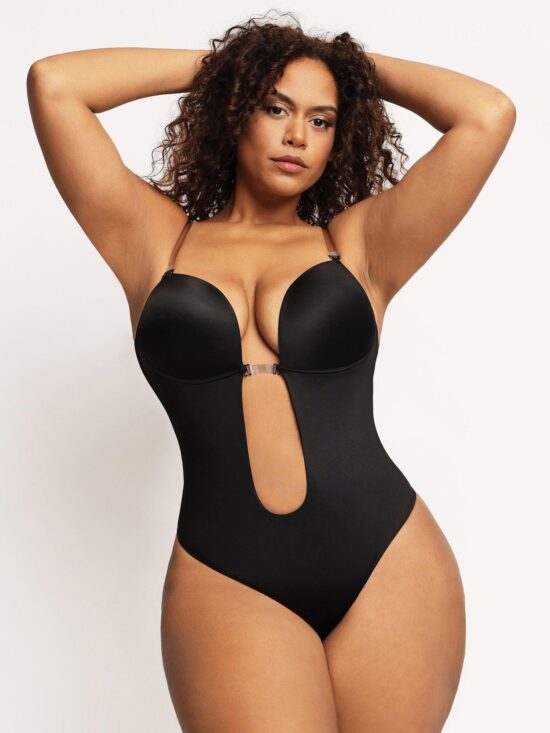 If you want to style elegant dresses to go to a wedding, prom or gala event you can wear a u plunge strapless backless bodysuit shapewear. It can model any type of clothing, as it has this invisible effect. It should be part of your basic collection because it will certainly be a piece you explore a lot to create different looks.
The transparent adhesive wings are adjustable and provide comfort and good flexibility, ensuring use for long hours without discomfort. The diving cups provide greater support. And the backless bra is assertive, as it gives you the freedom to wear any style of clothing. It is available in sizes: S, M, L, XL, XXL, 3XL and has a composition of 72% nylon / 28% spandex.
CloudSense Seamless Square-Neck Long-Sleeve Bodysuit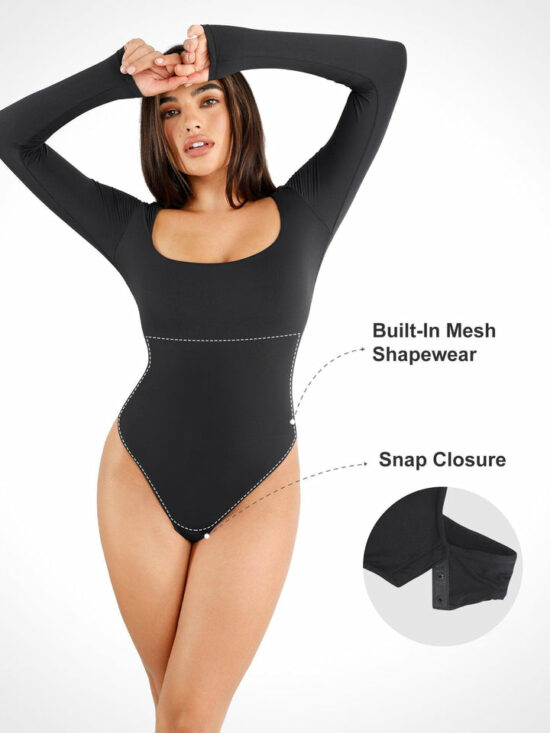 For colder days you can invest in this model with a long sleeve and square collar, which is very pretty. Furthermore, it has highly elastic 360º fabric that fits many shapes, including being available in six different sizes (S, M, L, XL, XXL, 3XL).
The fabric is structured in a double layer, without seam markings and with softness that hugs your body. The composition is based on 73% Nylon+27% Spandex.
The modeling mesh on the waist and back panel delivers the perfect effect that efficient shapewear can give you. In addition, it has a snap closure in the crotch that makes it easier to remove and put on the piece.
Eco-Friendly Seamless Shapewear Bodysuit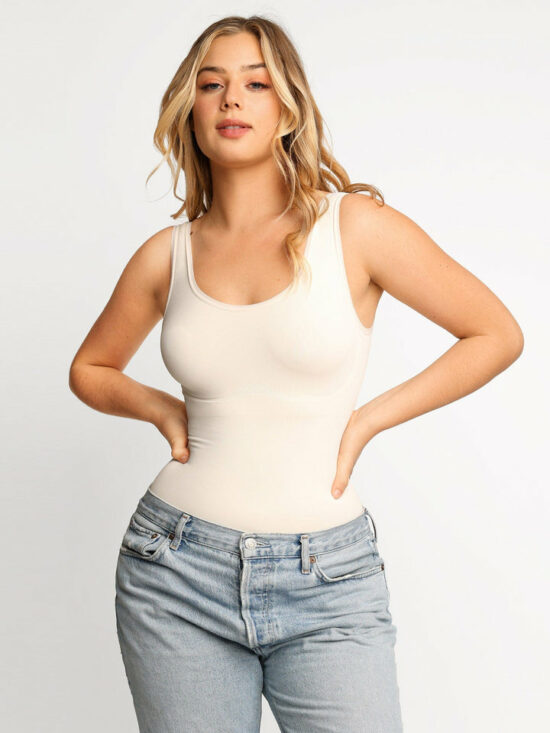 You can shaping bodysuits and present a stylish appearance and a well-defined body anywhere. This model is comfortable and suitable for the rush of the day and can be used at work, at the gym and wherever else you prefer.By purchasing this piece you also help with the issue of sustainability, as this bodysuit is made from ecological fabric with a composition of 55% Recycled Nylon + 35% Nylon+10% Spandex. It's breathable, leaving you free from the disturbing effects of excess sweat. It has an important butt lifting design and comfortable support under the bust. The highly elastic fabric helps flatten the abdomen and thighs.